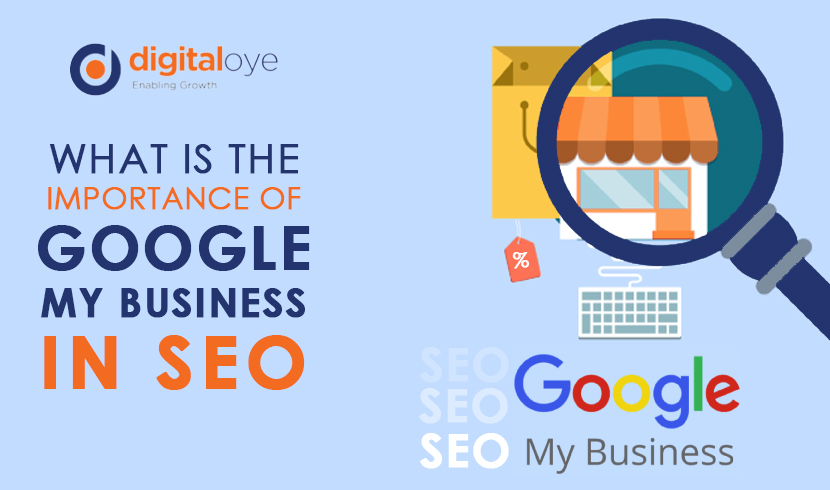 Tags : seo,search engine optimization,SEO,digital marketing,local seo,google my business,SEO agency India,best digital marketing company in delhi,Search engine optimization,Search Engine Optimization
Having an optimized Google My Business Account is crucial for a website to succeed in this SEO game.
But in case you have multiple listings or service area businesses (SABs), how should you approach your Google My Business Strategy?
There are multiple articles and blogs on the topic, but most of them are somewhat vague and generic and don't provide any specific solutions to this challenge.
In this article, we will try and help you decode Google My Business and help you understand how you can optimize your Google My Business listing by posting content, supporting your business in many ways.
Let's find out.
Here's everything that we will cover -
Let's begin!
1. How Can You Integrate Google My Business With Your Content Strategy?
Because Google My Business is more focused on how your business performs locally, the content you post on your Google My Business account must be locally-focused content.
Remember that as a content marketer, your ultimate aim is to influence your target audience instead of blatantly working towards attracting search engine crawlers.
One legitimate way to get closer to your local audience is by updating weekly-updated, local content on your Google My Business listing.
Read: Types of content to create for your Google My Business Profile
2. Why Is Google My Business So Important?
According to the 2019 BrightLocal study of 45,000 local business listings, businesses receive an average of 943 Search views and 317 Maps views every month. This data is sufficient for you to see the great potential of Google My Business - more views, impressions, clicks, and desired CTAs for your local content.
Other important reasons for having a Google My Business listing are -
Brand awareness among your local customers

Legitimizes your business

Provides social proof (reviews and ratings)

Gives your customers location details for your local store

Google My Business listing is an SEO ranking factor
You can regularly monitor your performance by checking out Google My Business Insights to analyze data like the number of times people viewed your listing, posts, number of clicks, and engagement rates.
Another advantage of this platform is that unlike Google Search where you have to wait for it to rank your content in the first page of the results, with Google My Business, you can quickly get views on the content.
However, the benefits of posting on Google My Business do not just end on the number of news you get. If you regularly post content on the platform, at least every seven days, you will quickly receive a spot in the top 3 local businesses in your niche for relevant search terms.
Having said this, Google My Business has a lot of untapped potentials that not many know about. If you continue to post on the platform frequently, there is a high probability that the number of actual phone calls and in-store visits for your business will increase exponentially.
3. How Can Google My Business Help With SEO Rankings?
Google My Business plays a significant role in determining your local SEO rankings. Not only this helps you acquire local business shares, but having an optimized Google My Business profile also improves your chances of getting higher website rankings.
If your Google My Business is optimized for local SEO, more and more people visit your website, that serves as social signals to Google; and the reviews in your Google My Business profile serves as social proof of credibility to netizens.
According to Google, Local Searches are based on -
Relevance - How well does your business match with the search intent.

Distance - Your appearance in the search results is based on the searcher's proximity.

Prominence - How popular and authentic is your business.
IN CONCLUSION
Think of your own Google My Business experience. Think of all those times when you performed a local search, and how quick and convenient Google My Business made the process of finding the desired information.
Google My Business is a free business tool that, if executed with perfection, can yield quick returns easily. The trick is to keep on posting relevant information in the form of blogs and articles on your listing. Once your listing gets verified on the platform, the amount of time you need to invest in it will be cut down to just two to three hours a month.
Because the competition on the search results is increasing by the day, it is high time that your business taps into other potential free marketing tools and leverage them to achieve desired objectives. You can hire a professional SEO company based in Delhi NCR - DigitalOye who is always on its toes to keep up with this forever changing digital marketing industry, coming up with innovative solutions to give exposure to your brand.