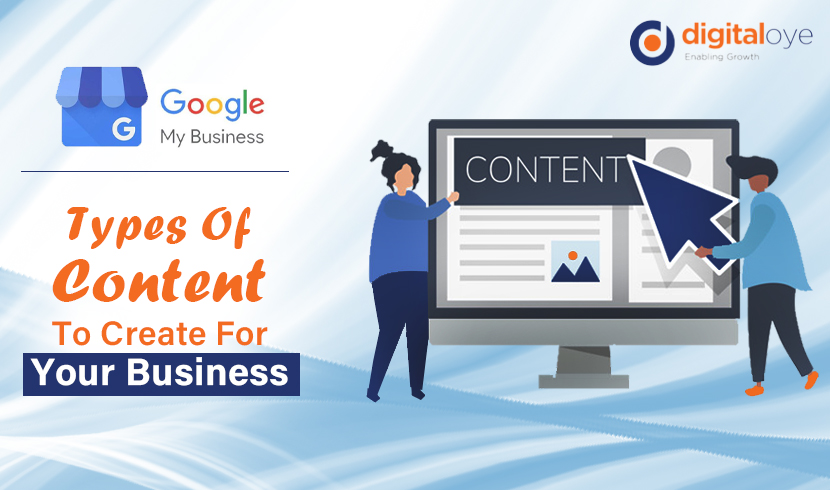 Tags : seo,search engine optimization,SEO,local seo,google my business,Search engine optimization,digital marketing agency,Search Engine Optimization
Google My Business can have a significant impact on your search engine rankings and brand awareness. With so many people becoming impatient on the internet, Google is continuously focusing on ranking content so that the users can find the solutions to their queries in the search results itself, without having to explore several different web pages.
By frequently updating content to your Google My Business Listing, you pave the way for quicker visibility, unlike SEO that takes much longer to make your content visible.
In this article, we will discuss the type of content that you should produce for your Google My Business Listing.
Let's begin!
Type Of Content To Create For Google My Business
We will cover the following details today -
We will discuss each of these points in brief.
1. Accurate Business Information
Creating relevant content to bring more website and storefront traffic is the second step. The first step that you need to take is fill in all the necessary information about your business in the listing. Update your listing with essentials like office address, contact number, business opening hours, product and services update and more. Apart from this information, do not forget to add a link to your website and your social media profiles.
In case you neglect these essential details, your further GMB efforts will not count.
2. Offers, Specials, Perks & Discounts
Post content that invites more website visits and footfall. Who doesn't like freebies?
You can create content based on your audience's intent.
Based on the intent of your users, you can experiment with different offers and discounts. Try and offer some specials and perks to help beat your competitors.
3. Inspiring & Encouraging Content
The key is to make your Google My Business listing more inviting for your visitors. You can post encouraging content like "Seasonal Offerings", "Daily Specials", "New Offer", and more to portray the experience that you want your audience to have.
4. Virtual Tours
Another new thing that you can try and integrate into your Google My Business Listing is virtual tours. You can invest in Google-certified 360 virtual tours to add videos of your store, customer interactions, or your videos introducing yourself and your business.
5. Featured Images & Pictures
In this digital age, no audience will believe your services until you show them using imagery. Add high-quality pictures of your storefront, office, business pictures, product and services images. You can also include photos of your team to bring out a more humane side of your business.
In fact, more than textual content, you should consider adding more featured images and pictures to your Google My Business listing.
6. Answer Questions In Blogs & Articles
Try and figure out what questions your target audience is asking, the solution they are looking for, and provide them with relevant answers in the form of articles, and share it to your Google My Business listing.
FINAL WORDS
Never undermine the importance of optimizing your Google My Business Listings to influence local SEO and SEO as a whole, and rank higher in the search engines. Remember that people, irrespective of the niche, are looking for immediate solutions to their issues. While you can take on this hefty search engine optimization work on yourself, it works better if you hire a professional SEO company in Delhi that can help you with your search engine rankings and digital marketing processes.
DigitalOye is one such leading digital marketing agency that offers a wide range of online marketing services that can play a crucial role in elevating your business online.