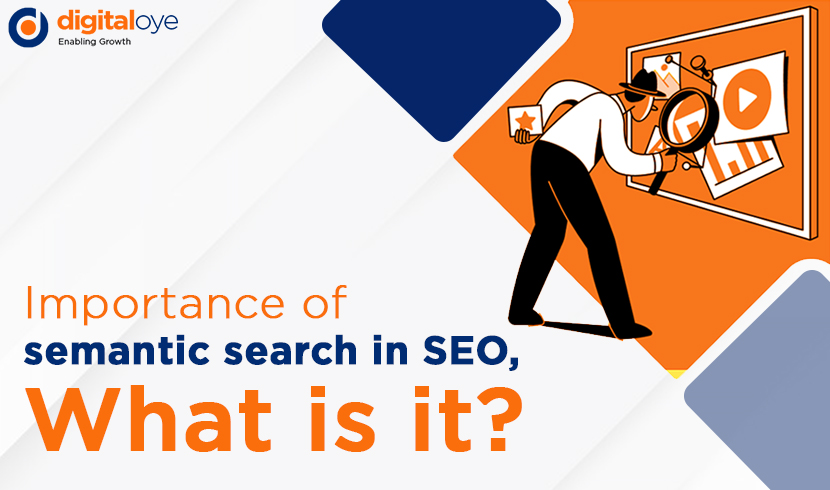 Tags : responsible SEO,semantic search,keyword analysis
Semantic search, the new term buzzing the digital world, impacts the usual norms and practices. Optimizing techniques have evolved through the years with the changing digital perceptions. Search-based marketing has altered the most for the newer inventions and popular practices.
Understanding Semantic Search
Addressing the key point of discussion, what is semantic search? It refers to the feature of the existing search engines to comprehend the intent behind the searched keywords. There has been a gradual shift in search algorithms through analyzing the complete phrase to get to the roots of the query. Instead of taking the searched keywords as individual entities, the search engines now try to get to the contextual meaning of the phrases.
Role to Play in SEO
Now that you know what the term refers to, coming to the next part. What role does it play in SEO practices? In recent SEO practices, natural language processing methods have provided a fruitful outcome to meet the changing needs. Semantics is now a key role-player in Google's search technology. The search results in consideration rely on semantic comprehensibility by aiming at the concept more. Thus, professionals of a top SEO Company are now setting their targets by applying distinct approaches.
Principles in practice
Standing in 2021, the key to success lies in the intent. You can say, the basic principle guiding the semantic search mechanisms relies on the search intent. The current necessity is to meditate on user purpose to understand the rooting cause. Different factors like language, phrases, tones, and the correlation between the keywords are getting the due attention. Google analyses the patterns to come up with consumer-oriented search results. Thus, it is time to buckle up and upgraded tactics.
A logical Semantic Search Approach: Focusing on topics instead of keywords is now the rule to stick. As searcher intent is the rising priority, take a mindful step in employing the changes in the techniques. Evaluate, analyze and employ; these are the basic steps with which you will surely succeed.
Make It Right
Get in touch with a service source to identify the areas to work on. If you search for how SEO help in promoting your business? Or the digital optimizing professionals cope with the updates to perform better. Sticking to the old ways will not accomplish a concrete outcome, for which understanding the newer norms is a must. Employ the best methods by understanding the roots from where they originate. Plan well to execute rightly.