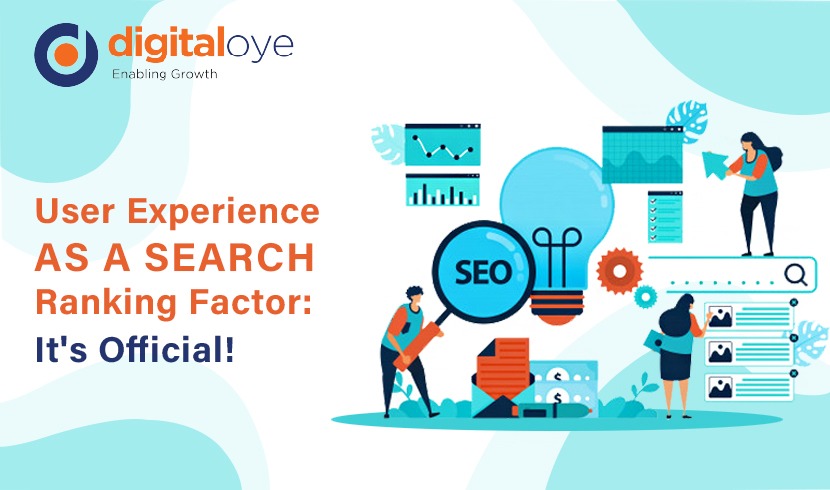 The ranking factor is set to roll out in 2021, at the earliest. Here is everything that you must know.
Google recently announced the much-awaited ranking algorithm update that will judge the quality of the web pages based on how the users engage and interact with it. This means that if the users don't have an enriching experience while engaging with your web page, Google will not rank it as highly as it is doing now.
This update is known as Google Page Experience and is set to go live next year, i.e. 2021.
This is one update that everyone in the SEO industry predicted and feared for years.
User's Page Experience
In simpler terms, a user's page experience is how people perceive your web page and whether your website fits a user's experience criteria. Now, this criterion may or may not differ from user to user. The following are some of the factors that the user might consider -
How fast does the webpage loads
How is it viewed on different mobile devices
Whether the website has HTTPS or HTTP
Number of unwanted and intrusive ads
In other words, you can say that this new update is a summation of the mobile-friendly update, page speed update, intrusive ads penalty, HTTPS ranking boost, safe browsing penalty.
Google's Core Web Vitals
You can say that all these updates are under what Google has termed as Google's Core Web Vitals.
Now, what exactly does it mean?
It refers to the user-centric metrics that scores the websites based on their load time, interactivity, and content stability.
These vitals are subdivided into three categories-
Largest Contentful Paint (LCP)
This sub metric measures the loading performance of a website. To enhance the user experience, your website should load within 2.5 seconds.
First Input Delay (FID)
This sub metric defines interactivity. Ideally, you should have an FID of less than 100 milliseconds.
Cumulative Layout Shift (CLS)
It measures visual stability, and to provide a smooth user experience; your page needs to maintain a CLS of less than 0.1.
When Will Google's User Experience Update Go Live?
Many websites will be happy to know that they still have time before they would need to encounter this ranking update. This website is set to go live sometime next year. There is at least six-months gap before it goes live. Having said this, considering the current uncertain environment caused by the COVID-19 pandemic, Google has given us ample time to update our website and make it more user friendly if we want to survive the plight of ranking algorithms.
What Impactful Will This Update Be?
We all have experienced the impact of previous Google updates like Penguin, Panda, and Hummingbird and more. Panda's release resulted in an 11.8% drop in queries; Google's other algorithm BERT had a 0% impact on queries.
This means that the impact will be significantly large.
Content Quality Will Still Strive!
Google has tried to emphasize the importance of content many times! Despite poor page experience, if you strike the perfect chords with the right content, your ranks will still be higher.
"While all of the components of page experience are important, we will rank pages with the best information overall, even if some aspects of page experience are subpar. A good page experience doesn't override having great, relevant content. However, in cases where multiple pages have similar content, page experience becomes much more important for visibility in Search," Google wrote.
AMP Relevance
AMP stands for Accelerated Mobile Pages. This is Google's project to assist mobile pages in loading quickly on mobile devices.
This feature will still act in Google mobile search results. But one thing that will change is that your AMP pages will compete with other web pages for featuring in the Top Stories section of Google.
When we talk about the user experience metric on mobile devices, Google will judge it from your AMP content.
Wrapping up!
Consider this early news of Google's User Experience Update as a warning for your website. If your site is unable to improve the entire user experience, you are bound to face problems once this update rolls out. Your website has six months before you meet these consequences. Now is the time to heavily invest in the best SEO services in Noida, if you want to stay prepared ahead of this algorithm rollout.