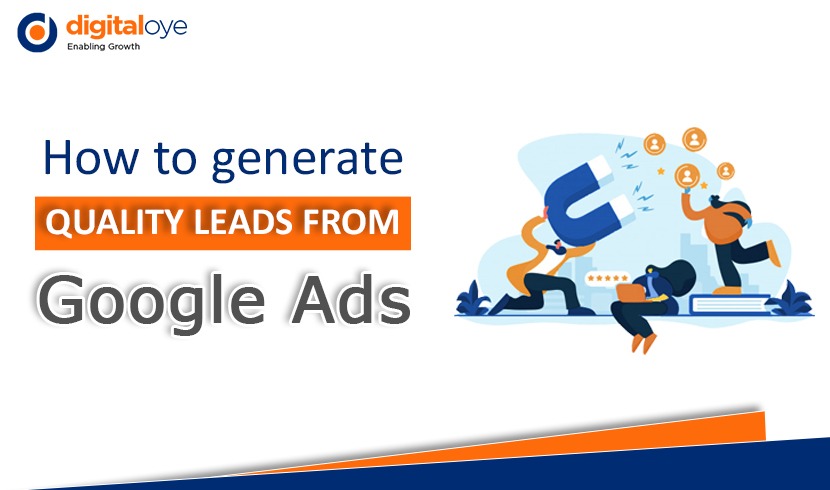 Consumers are more engaged with businesses who can meet their needs from home right now–and they're more willing to move on to those who can. COVID-19 has served as an opportunity for businesses to connect with new customers digitally, but it's also a challenge—especially if you are dealing with changes in your daily operations or bandwidth limitations that may have slowed you down. That is where online visibility helps your business to sustain and Google Ads aptly fulfils all your business requirements in this domain.
In today's write up, we'll share ways in which Google Ads can assist your business in growing digitally. What can it help you do with its search results and beyond—with foundational tools that tap into the power of intent, ad formats that can help you find qualified leads, and measurement solutions that optimize for lead value.
Let's get started, to understand this better.
Focus on the Fundamentals
KEYWORD MATCH TYPE
The first element to look at when attempting to improve lead quality from your Google Ads is your choice of keyword match type. A user's Google search journey starts with typing in a search query, and the text of that query combined with the match type selected for your related keyword will help Google determine whether to show your ad to the user. There are 5 types of keyword matches and let us have a look at how they work in search queries.
Broad Keywords - It allows your ads to display for search queries that include spelling errors, synonyms, related searches, and relevant variations. This keyword type will save you time on building out a keyword list and drive more impressions and clicks to your landing page, it can also bring a large amount of irrelevant traffic and contribute to a Low-Quality Score for your ads.
Modified Broad Keywords - It gives you a better chance to increase qualified conversions than simple broad match because it allows your ads to display only for search queries that include the words designated with a plus sign ("+") or close variations of them.
Phrase Match Keywords - It allows your ads to show on search queries that match a phrase or close variations of that phrase, with additional words before or after. However, your ad won't show if a word is added to the middle of the phrase or if words in the phrase are reordered.
Exact Match Keywords - This is the narrowest keyword type and is most likely to show the least impressions out of all match types. It is more targeted and will generally receive a higher click-through rate (CTR) because the keywords and ads include the exact phrases users are searching. Thus, it has the potential to drive more relevant users to your site, leading to more qualified conversions.
Negative keywords - These keywords help to eliminate unwanted and irrelevant traffic to your landing page or website. Negative keywords prevent your ads from displaying for search queries with specific terms that you select. It lets you eliminate wasted spend on unqualified clicks.
RESPONSIVE AD COPY
Write ads that clearly articulate your value to people researching new brands. Start with messaging that includes your unique user benefit, a strong call to action, and a variety of ad extensions. Ad copy plays an important role in generating more qualified leads as well. Placing targeted keywords in your ad copy better targets your ad to relevant users' search queries. Not only does this improve CTR, but it also helps to increase your ad's quality score, which benefits your entire campaign by producing a lower cost per click (CPC) and higher ad rank.
LANDING PAGE COPY
Whether you are directing users to your website or landing page, the copy on your page should be engaging and relevant to the user's search query. If the landing page doesn't specifically talk about your product or service, users may get confused and convert on the landing page even though they're looking for a different type of service or product than what's offered. Landing page copy should outline exactly what you are offering so users don't get confused and you don't end up with unqualified leads.
Find Qualified Leads
People want to connect with businesses in different ways—especially now as they adjust to COVID-19. To connect with more potential customers Lead form extensions are a better way to drive high-quality leads across Search, Video and Display ads. Lead forms encourage people to call you for more information and can appear on any device that makes phone calls. And by including the optional "Visit website" link with your ads, it's easier for people to learn more about your business before calling you. This can help you get higher-quality calls and more qualified leads.
Generate leads more efficiently - Managing lead form extensions can be challenging—especially when using them across campaign types, so customize it accordingly. You can choose from over fifty available questions to customize lead forms to your business needs.
Receive leads automatically - Once someone requests information about your business, it's important to follow up on that lead in a timely fashion to close the sale. By setting up a webhook integration, you can automatically send leads from lead form extensions to your customer relationship management (CRM) system.
Optimize your Leads
Ultimately, your goal isn't just to drive leads—it's to turn those leads into sales. To optimize for this goal in Google Ads, you need to connect your converted leads to your online campaigns. If you are using a form as your point of conversion, there are a few form fields you could apply to improve lead quality. Website visitors don't typically like to fill out a lot of contact information—especially those who are shopping around. By adding more fields to your form, you can get more information out of your leads and also filter out visitors who aren't serious about purchasing your products or services.
Your lead data can help you optimize campaigns, it can also be used to nurture leads with Customer Match. You can create similar audiences based on Customer Match lists which helps you find more potential customers. Match rates have been improved over time and are updated in real-time. This makes it easier for you to troubleshoot your list and connect with more of your customers.
Focus on lead quality, not quantity!
To get better-qualified leads, the traffic that you are bringing in must be relevant to not only your product or service but also to a user's search query. If you are not seeing the right kind of leads from your Google Ads campaigns, try these helpful tips, or contact DigitalOye to get expert advice!