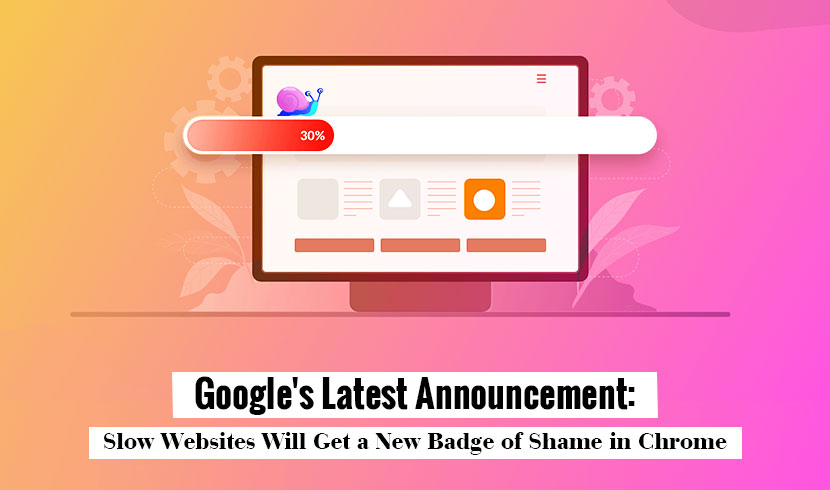 No one likes to visit websites that load at a turtle-speed. After specifying the importance of loading speed as an important ranking factor on the search engine results pages many times, Google has now found a more straightforward way to make this importance more clear- Google Chrome is testing ways to highlight and label those websites that have a slow loading speed.
With this latest announcement, Google is hitting two birds with one stone, i.e., it is making it easier for the users to identify websites with the slow loading speed and is strictly encouraging the website owners to improve their page speed.
As of now, Google is just experimenting with various options for badging such websites. The team is also working on ways to identify those websites that are loading slowly on specific devices and network conditions.
In an announcement they made during the Chrome Dev Summit held in San Francisco on Monday, Google stated that slow-loading websites would get highlighted with a new badge that is most likely to appear on the loading screen, with a warning "Usually loads slow." Also, Google will set some parameters to determine the load speed of the sites. Some of these parameters will be device hardware, historical latencies, network connections, and many more.
The company clearly stated that it does not want to compromise on the user experience. A warning screen in color "red" might appear to inform the users about the loading speed and a separate progress bar in color "green" to indicate a website's fast loading time.
Apart from this announcement, Google has also revealed that Google will soon come up with many developer-centric updates. Also, it revealed an API named Web Bundles that will allow the developers to distribute content across multiple formats.
Google's announcement has put the website owners on a high alert as this possible update can highly affect the website's current rankings on the search engine. In the times to come, slow loading pages will experience increased pressure to survive.