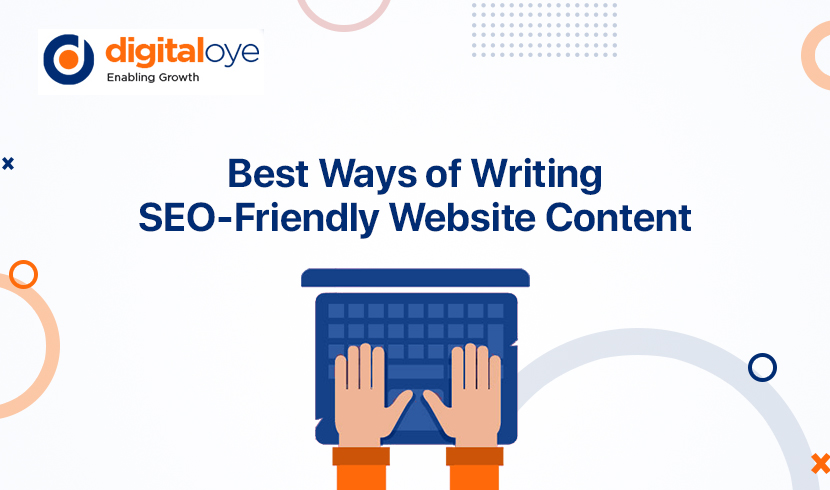 You may be a writer, but you know it requires some extra tips and tricks to make your article rank in searches and write SEO-friendly articles. So, what exactly is an "SEO-friendly article" or what is "SEO"? SEO is search engine optimization.
According to the best SEO Agency in NYC, SEO is critical because it helps your articles and other content rank up in search results. Be it a Google search, YouTube search, or any other search engine, when your content starts ranking up, it reaches more audience, therefore giving more reach and engagement than usual.
Who does not need that?
Writing or creating content is one thing, but making it SEO-friendly is entirely different. There are various ways to rank up your content; proper research and planning are very much possible. The most important thing about your content, blogs, is their impact on the readers and how much they keep them interested and hooked.
Let's brush ourselves with some optimization tips.
1. Well researched keywords
The Initial step is the key phrase or the article's keyword. A keyword is the main word representing and defines the whole article. The keyword should be exactly what your article speaks and, at the same time, catchy and intriguing enough to catch those looking's attention. Now yes, it is essential to have your article revolving around your crucial phrase but, it does not mean that you have to stuff your content with just the keyword. So, yes, keywords are essential but use them smartly.
2. Proper structure with headings and subheadings
Your article or blog post should have quality content, which is the outright factor for any content. The topic you are writing about should provide correct and legal information. Always follow a structure while writing. Initiate with an introduction, then the main body, and the conclusion. The not-so-important but valuable tip is to use headings and subheadings (H1, H2, H3) in your content that resembles and resonates with the critical phrase and topic. The title helps create focus and makes the article or blog very much readable.
3. Quality is essential, but so is the quantity
Keeping the readers hooked to your page and attracting them more often to your website is the goal. The quality should be top-notch, but you cannot compromise on the quantity. The article length decides the audience or readers' retention. So, make sure your article is not too short but also at the same time it is not too long that the readers get bored of it and just exit your page.
Many SEO companies are there to help you out, make your websites and blog pages SEO-friendly. The SEO agency such as Shoreline media and Merkle, are some of the best known.
4. Using external and internal links
A few more essential points to consider while making your content SEO friendly are adding external and internal links in the article that lead your readers to the other pages.
External links can be the ones that help your readers get more information on a particular subject. For example, you are writing a book review, and you mention the author's name. So, you can link the author's Wikipedia page as an external link. Internal links lead your reader more to your website and other work of yours. It helps the search engine understand that your articles are valuable and readers are taking something from them.
So, these were some tips on making your website SEO-friendly. If you still struggle to create SEO-friendly content, hire an SEO Company and its services. They help you reach your optimization goals. Remember SEO is important but so is your dedication and love towards your work to make it worth it.