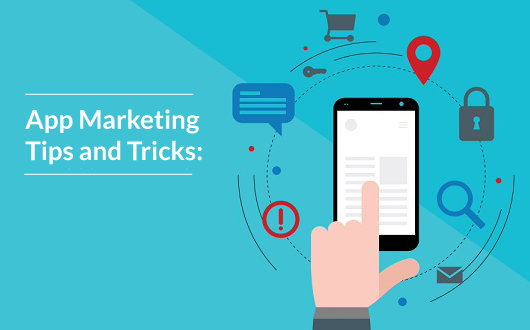 Today, mobile app marketing is equally important to website marketing. Today, every industry needs an app for ensuring successful business growth and progress. Many large to small scale businesses are rapidly inclining towards the need of having a mobile app for their business. Being the best app marketing agency, it is essential to come up with out-of-the-box and unique marketing strategies to ensure that the business reaches new heights of success. They provide the best and a far-reaching network to millions of customers and flourish them with more chances of profits. If you want your app to outstand the crowd, you need to be resourceful and follow the right marketing procedure to boost your app. If you are looking to build a perfect app, here are the steps you must follow:
App Store Optimization: be it Google Play or IOS store, a proper app store optimization is a must for proper app rankings because they play a key role in boosting app rankings and downloads. Thus, it is very necessary to ensure that the correct optimization technique has been used for more app retention.
App Marketing On Facebook: Facebook is one of the greatest platforms for app promotion. You can promote any of your product or services through facebook app promotion campaign at a very limited cost.
Universal App Promotion: You should use the universal app promotion campaign in Google Ads to boost your app installs and in-app purchases. These Ads appear on Google Display, Youtube, App categories and Search network with a wide audience reach.
Use Twitter Power: Utilize the power of Twitter Ads and promoted tweets to promote your app ,it plays a key role in re-branding your app for a successful business. Start your promotion with a very small budget to drive more installs at lesser CPA.
App Updates: Add some app updates and keep on updating extra features to your app to make the customers feel more interested in your app. Updates play a key role in your user app retention and interest them to use the app more and more.
App Reviews: Take the app review part very seriously. Add the reviews written by the customers for enhanced user experience. It is also very important to place the screenshots of your app so that the user gets the in-depth idea of your app and it's functioning. App Reviews play a key role in boosting the app downloads and retention.