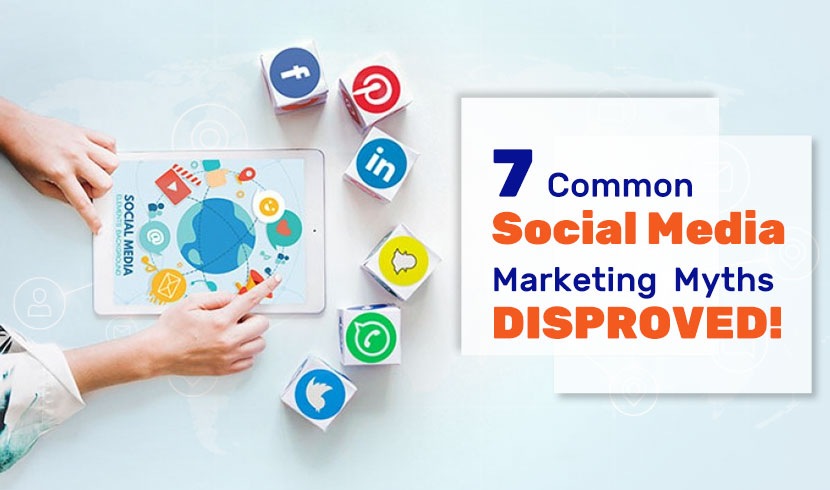 Tags : Social media marketing,facebook marketing,instagram marketing,social media advertising,social media services,digital marketing agency in India,digital marketing company delhi
At this point, labeling social media as "nice to have" will be an understatement. We all are witnessing how massive and substantial social media has become today! From the early social media platforms like Orkut (remember?) to the present times where Facebook & Co is ruling the social media world… a lot has changed!
Social media is not just a platform where people scroll through their feeds and "chill" anymore; it has become a massive channel for capitalizing and generating more revenue! With a whopping 3.5 billion social media users worldwide, it is no less than a gold mine for businesses.
Businesses today are leveraging social media to engage with their target audience on all levels of the marketing funnel. Possibly because of the intensity at which social media has integrated with our lifestyles and strongly influenced our daily expression.
However, just like everything else in the world, social media marketing is also afflicted with many misconceptions.
Let's dispel these myths surrounding social media marketing and see how brands can influence their audience effectively with it.
#Myth 1. You should be active on every social media channel
This is one of the most common myths that most digital marketing agency clients believe. However, in reality, this is just a part of the entire truth.
True, you must have a substantial social media presence, but being present on all the channels does not matter. You need to figure out the platforms that matter - based on your business, your offerings, and your prospective audience, some social media channels will be more beneficial than others.
For example, if you are a B2B enterprise that deals in chemical pieces of equipment, having a presence on Instagram might not give you the desired results. However, in such a case, if you strengthen your presence on the popular corporate social media platform - LinkedIn, you are sure to get a significant increase in your revenue.
You need to conduct research and narrow down the platforms where your target audience spends the most time.
#Myth 2. You can make posts any time
While there is no restriction on posting times - you can post any time you want, it is not suggested that you do so. If your primary objective of posting on social media is to attract "customers," engage them, increase likes, and the number of followers, you should post on social media strategically.
You must analyze data from previous postings to see where the users are most active at what given time. For example, analytics say that the best time to post on Instagram is Wednesday and Friday. - although this may vary from business to business.
Ideally, you should conduct a daily analysis using Google Analytics to see when is the ideal time for posting.
#Myth 3. You must make the maximum posts
Many businesses believe that if they post a lot, it will make them famous on social media.
Well, this is not the case every time! Instead, if you go on to post way too often, it can actually annoy your followers. If they only see your posts on their feed, they might end up unfollowing you.
Instead of aggressively posting on social media, you should limit your posts to a decent number of times every week, and make sure that the posts you plan on making are substantial and provide something of value to the viewers.
Tip: You can follow the trending hashtags to make a post, or create informative and humorous posts that perfectly resonate with your audience.
#Myth 4. Social media marketing is for attracting a young audience
Many businesses have this misconception that if their audience is aged above 35-40 years, they don't require social media marketing. They would often say, "social media is for the young generation."
However, gone are the days when only the young generations took an interest in social media.
Do you know? In recent years, Facebook users aged more than 50 have doubled manifolds?
Today, 52% of the people over 55 worldwide have social media accounts, with 95% of them being the most active on Facebook.
So if you still think that social media will not do any good for your business, we suggest you think again.
#Myth 5. Your audience will find you
In every blog post and article, you must have read about the importance of content marketing and creating good-quality content. However, no one throws light on the need to extensively promote the content to make your audience aware of your brand.
There is a general notion that once you upload quality content on your social media platforms, everything else will follow naturally. Well, sadly, this is not true.
Instead, when you initially begin to post content on your profiles, you will start in a vacuum. This calls for promoting the content if you want to be paid attention to. Once the audience begins to take notice, they may then share, distribute, and further promote the content on their own.
#Myth 6. Number of followers define success
There is an ongoing notion that the number of followers and likes that a profile gets determines its success. However, likes and the number of followers are just the surface level metrics that give you an idea of how effective your campaign is.
Understand that there is a possibility that people who follow you are not necessarily interested in buying from you - and people who don't even follow you but are already your loyal customers.
Instead of worrying about the number of likes and followers, look at more meaningful insights such as click-through rates, on-site behavior, and more.
One passionate follower is always more than thousands of ignorant ones.
#Myth 7. Social media is only for brand awareness
Do you know what the most profound difference between traditional and social media marketing is? The former tend to be pushing the brand message on the general audience.
Social media is not just for brand awareness. You can make sales on the platform too. However, the process of making a sale on social media is different from the process of traditional marketing.
Instead of following an intrusive approach to traditional marketing, Social media should be about your audience. Yes, you can generate revenue by selling on social media, but the approach has to be a little passive.
You can start by building a trustworthy relationship with your consumers by providing them valuable information like tutorials, user experience videos and testimonials, light-hearted, humorous pieces, or emotionally driven dramatic content pieces.
Once you begin to get views on your content, passively approach your readers regarding your services. This way, you'll increase your chances of driving more sales via social media.
Searching for a Social Media Marketing Agency in your area?
If you are an industry leader looking for ways to expand your business even more, or a startup that is just starting to explore what the industry has to offer, social media is the perfect place for all. Social media has immense opportunities that you can leverage to discover, explore, and grow your business prospects and revenue streams.
With the help of content marketing, consistent brand storytelling, product display, and engagement with the audience, you will soon be achieving double the growth.
If you are looking to widen your business avenues, I encourage you to have a look at our various social media solutions.