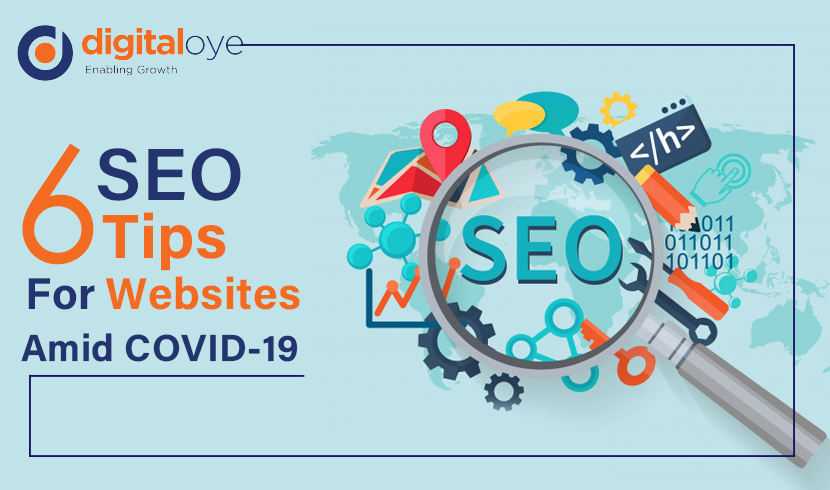 The ongoing pandemic has led to a world crisis leaving firms and businesses across the globe in a rut. We see clients pausing their contracts and companies running out of business.
As businesses suffer losses, they think that it is best to put a pause on all investments to avoid future losses. But believe it or not, this will only make way for more losses post-pandemic.
Now is the time to think calmly about how to get out of the rut post-pandemic. By maintaining your online marketing efforts, you can retain clients and customers and evoke brand recalling when the demand rises back. No, right now, paid advertising may not be a viable option.
What we are looking at is the organic method.
Here are a few tips you should follow to ensure that your search rankings stand afloat during these uncertain times.
1. Plan out your content calendar
With people being forced to stay home and practice social distancing, people have more time to invest in content.
Therefore, businesses should produce informative and valuable pieces of content that urge the target audience to explore the content and indulge in business interaction. With COVID-19 becoming a world problem, it is better to restructure your content calendar and be innovative while conveying your brand message to your potential audience.
Remember all those 2020 checklists and articles that we all read at the starting of this year? Well, forget them now. It is time for even more urgent innovations and new marketing strategies. Here are some points to focus on:
Your potential audience is indoors. Create content pieces that focus on how to resume a business from home.
Companies are on a slowdown. Create content that assists brands in generating revenue.
Small businesses are losing customers. Come up with marketing strategies to encourage these businesses to enter the online market.
Go through your content assets and update the evergreen ones with new keywords, CTAs, and information pieces, and repurpose them.
2. Boost SEO efforts
SEO is a continuous process. All the time and money that you have invested in SEO to make your site rank higher, it will all go down the drain if you pull out your SEO investment now.
Even during the current slowdown, SEO demands at least a little investment to keep your position in the search results standing. By continuing with your SEO services, you are very likely even to outrank your competitors. It will also help your customer base stay engaged with your content piece, your site, and your brand.
3. Conduct online webinars
Online users prefer short, visually enriching pieces of content. 95% of B2B professionals prefer online webinars for consuming insightful content in their niche areas.
Webinars have seen a significant increase during this ongoing COVID-19 pandemic. Apart from being informative, webinars are also a reassuring way to be visible to your clients.
Make sure to keep the webinars about client problems. Provide the answers to the frequently asked questions in your niche. Conduct demos and tutorials on your services and products. Or you can also deliver a positive message for the businesses and entrepreneurs struggling in this crisis.
4. Stay connected
As we all stay home, it is the best time to network with your existing and potential clients. Being off your audience's mind is the last thing you would want for your business.
Yes, we all have to practice social distancing - but we sure can connect over several online platforms.
Social media
Platforms like Facebook, LinkedIn, and Instagram are popular platforms to promote your business. They provide a massive potential audience reach, making them the perfect medium to engage with your audience. Use these channels to:
Deliver pandemic updates and its impact on the niche area
Let your network actively know how you are managing amid the crisis
Introduce your staff and what they do in the company
Send out positive vibes with uplifting messages
Start a light-hearted discussion
Online reviews
Businesses often make the mistake of ignoring online reviews altogether. Now is the time when you can spare time working from home to go through your recent reviews and replying to each one of them.
Create reply templates for handling customer grievances and figure out a positive way to handle the negative reviews.
5. Retain your existing clients
In this crisis, instead of chasing new clients, it is better to try and retain the existing ones. Apart from networking with them via social media, you can also reach them through emails and text messages.
These tools not only work well with promotions, but they are also a great medium to communicate with your clients and potential audience simply.
Another way of attracting them is through promo codes and e-gift cards. Who doesn't like discounted things? They might not generate sales today, but they are great for attracting customers in the long run. Evoke a sense of urgency by offering limited gift cards or limited-time promo codes. However, do not hard sell. Your customers should not feel that you are trying to capitalize on the situation, or else it will leave a long-lasting negative impact.
6. Optimize your website
This is one of the most important considerations. Because people are expected to spend their maximum time online, you must focus on optimizing your site's user experience. Make sure your website has an improved loading time, or else you will lose on a vast customer base.
There are several factors that you must take care of for improving your website's loading time — such as large images, media files, uncompressed files, and bad coding. Another reason can be that you might have overgrown your web hosting plan.
Your hosting plan has a direct impact on your website performance. Poor website performance can further cause bad SEO resulting in a fall in conversions. You must upgrade your plan from time to time to set your website on par.
FINAL WORDS
Going digital during this crisis will save businesses huge bucks on branding, advertising, and selling. You can leverage recent technologies and software to improve your business manifolds. By hiring the best SEO company in Noida, Delhi, you can get SEO maintenance and online branding assistance that will put your business in a better position.
This is the time to focus on optimizing your website, maintaining its ranking positions, fostering connections with your clients and employees.